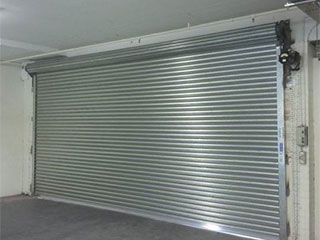 There are many types of garage doors out there, different sizes, makes, and accordingly needs. Here we will go over a few of the most popular types, their characteristics, and finally their needs in terms of head room and more. Read on to learn which door would be perfect for your needs!
Single Panel Garage Doors
The simplest type - the single panel garage door is for most homes and small buildings. The single panel door swings up with a small arc to open overhead. The opener is much closer to the door than the center of the garage's ceiling. This causes some changes in the way the door opens. The door swings up ahead a little before the boundaries of the garage. This means that the vehicle needs to give the door a little space until it's fully open. The opener in such systems is usually small and rather basic in its simple design.
Sectional Garage Doors
Instead of a single panel, sectional garage doors have about up to 8 individual panels. While they take up the same amount of space, the sectional door is more stable and withstanding. Because of its balanced design of the door, it doesn't swing out of boundary when opened. Each panel has its own attachment to the structure, which makes it more secure than the single panel. Some sectionals are arranged to open sideways, like the sliding door to a patio. The opener, in this case, can be in its traditional place in the center of the ceiling. Since these doors are more flexible, the opener can also be on the side walls or the spots right next to the doors. Sectional doors and their openers are perfect for modern homes and small buildings.
Roller Garage Door
This is the oldest design of a garage door where a sheet of metal is rolled open or closed. These kinds of doors are usually found in businesses, factories, and other commercial buildings. It's not as secure as the other kinds but much less expensive to assemble. The opener in roller doors has either a spring mechanism or a manual pulley to drag the metal sheet door up or down. The opener is also found only under the hood of the rolled-up sheet or the corner of the opening.